There are 3 sections to this support area:
DOWNLOADS: access to product manuals, support files and drivers
HELP & INFORMATION: tutorials and example files for learning or finding pre-made modules for your projects
USER FORUMS: meet with other users and exchange ideas, you can also get help and assistance here
There's a really handy utilitarian plugin I'd made which I find useful. It's not fancy or anything and has no co-efficients but it allows a four band crossover and width control as well as a chorus feature. I find the chorus feature after the fact can bring out a voice. In a much different way than a doubler can. So all in all I think Bronislav and My doubler Hydra would work very well together.
I want to keep this one to a max of 1.5% CPU and here is an image: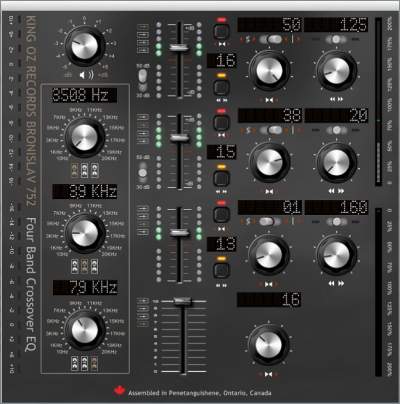 Posts: 584
Joined: Tue Apr 03, 2018 5:50 pm
Location: Penetanguishene, Ontario, Canada
---
Who is online
Users browsing this forum: No registered users and 15 guests