There are 3 sections to this support area:
DOWNLOADS: access to product manuals, support files and drivers
HELP & INFORMATION: tutorials and example files for learning or finding pre-made modules for your projects
USER FORUMS: meet with other users and exchange ideas, you can also get help and assistance here
adamszabo wrote:The same with colors, its not taught in schools and not a confirmed phenomenon that a red gui always makes the plugin sounds better. Those are just experiments and not facts. Lets treat them that way
Oh, come on -
Pretty GUI makes user feel music user is making sounds better than it really is, thus filling the world with more shit music. Now
that's
a
fact
!

Posts: 486
Joined: Tue Aug 16, 2016 7:10 pm
Location: San Francisco, CA USA
---
If the design of the GUI affects the perceived sound quality, I'm in deep shit!

Cheers
Spogg
Posts: 2253
Joined: Thu Nov 20, 2014 4:24 pm
Location: Birmingham, England
---
So, I wrote this before: "Does one really need more eq plugins? There are millions of them out there and the market is already very saturated, no one will care if you make another eq plugin."
And you wrote this:
wlangfor@uoguelph.ca wrote:You know, I feel that this is a way to get more free Equalizers off of Me. This banter back and forth, hrm. But that's fine - because I was going to give more EQ's anyways. But Here's the EQ that sold Me on the idea of knobs adding colour. It's called the captain; But being that there's another captain product I'll rename it the eagle.

You know if You want a free EQ that sounds this way or that way or does this or that You could just ask.
How did you arrive from "dont make any more eq plugins" to, "please make more eq plugins and give them to me for free." ?????????????????????????????????????
I dont need any eq plugins thank you, the Fruity Parametric EQ 2 is all the EQ I will ever need, I have used it since forever and it works fine.
Anyway, I dont want to derail the reverb thread any longer, lets get back on topic shall we.
Posts: 417
Joined: Sun Jul 11, 2010 7:21 am
---
The debate about perceptions versus technicalities is a fascinating one, and there is more that I would like to add, but
adamszabo
is quite right, Martin's novel reverb (and potential "skins" for it) have become rather lost (I'm guilty myself of course!) Hence, I have made a
new thread
where those of us who wish to can continue the tangential topics, and which I'll cross-link so that we don't lose the context of previous posts - I should probably have done this sooner.
@LeAttol [moderator comment]
Likewise, it would be appreciated if, in future, you make separate topics if you wish to comment on your general theories about sound production or your career as a programmer and sound-engineer. They are perfectly acceptable topics here, but you too often raise them within unrelated threads, which in turn provokes others to respond in a similarly off-topic fashion (including me!

)
@Everyone [moderator comment]
Correcting misconceptions is certainly a valuable function of the forums, and there is nothing wrong with a little gentle ribbing to emphasise a point (I do it often enough myself!) However, can we please refrain from passing moral judgements and/or accusations of malicious intent simply because another member's theories seem somewhat unconventional or they may have misunderstood a point of theory. Thankyou.
All schematics/modules I post are free for all to use - but a credit is always polite!
Don't stagnate, mutate to create!
Posts: 1274
Joined: Fri Oct 22, 2010 12:46 am
Location: Yorkshire, UK
---
Well, frankly the colour and the design and My theory were related to this very thread; I'd infact mentioned white being the culprit. It was You and the other who wished to comment. I have no control over that and I don't like the fruity EQ very much. Not smooth enough sounding in most instances to be honest.
Anyways, here's the version that has less math and will ultimately have only 10-16kb of footprint.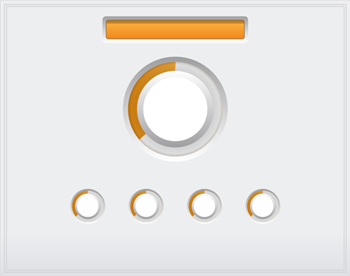 Posts: 584
Joined: Tue Apr 03, 2018 5:50 pm
Location: Penetanguishene, Ontario, Canada
---
Awww - look, little
MVerb
went swimming in very cold water and, well - shrinkage

For when your DAW workspace gets too crowded.

Tiny plugin - big, big sound.
With FS 3.08.1
Posts: 486
Joined: Tue Aug 16, 2016 7:10 pm
Location: San Francisco, CA USA
---
Looks cute

Posts: 243
Joined: Sat Nov 28, 2015 4:42 pm
Location: Norway
---
Shrinkage
can
be cute - in the right context.


Posts: 486
Joined: Tue Aug 16, 2016 7:10 pm
Location: San Francisco, CA USA
---
Hehe indeed

Posts: 243
Joined: Sat Nov 28, 2015 4:42 pm
Location: Norway
---
Been very busy , will finish when I get some free time.
Posts: 518
Joined: Sat Oct 01, 2016 12:48 pm
---
---
Who is online
Users browsing this forum: No registered users and 14 guests