There are 3 sections to this support area:
DOWNLOADS: access to product manuals, support files and drivers
HELP & INFORMATION: tutorials and example files for learning or finding pre-made modules for your projects
USER FORUMS: meet with other users and exchange ideas, you can also get help and assistance here
So, years ago I wrote a song called freak. Never released it; But I decided to to commemorate this new EQ. It's a track about liking ladies who are more fun than most *cough.
Click to watch the Youtube vid showing how I used this smooth, professional sounding EQ:
So, roughly 32 uses of LA school freq and the waves de-esser, as well as My excalibur EQ and the th3 guitar amp for a gate as well as the LA school bronislav 752
So, this is another track I am making called Al Banana. It's fantastic and You will probably like it. It's also made with the freq,
Posts: 612
Joined: Tue Apr 03, 2018 5:50 pm
Location: Penetanguishene, Ontario, Canada
---
New EDM track made with the LA Freq
(I'd like to officially call it the LA / Phonics Freq when I get consent)
It's called lala, because I couldn't think of another name, lol.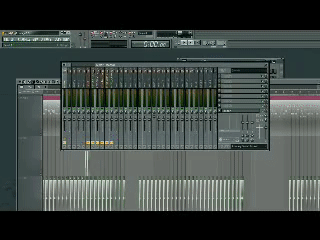 (Click to watch Youtube Video)
this track uses the free Tonez synth available on Github. I'm always trying to show support for open source developers. Oh. and I will make a track using synths from here like promised. Will be using the ass and halon's new saturn!
[edited:re-uploaded, somehow no sound]
Posts: 612
Joined: Tue Apr 03, 2018 5:50 pm
Location: Penetanguishene, Ontario, Canada
---
---
Who is online
Users browsing this forum: k brown and 10 guests